Do you love the outdoor adventure? One of the fun outdoor activities that you can try is camping. Aside from giving you a chance to be with nature, camping is a great way to bond with family, friends or co-workers. It will also test your stamina and focus as you explore different camping sites for beginners, then, move up to the most challenging camping grounds and local theme parks. If you decide to include camping on your next outdoor adventure, here are top 5 camping essentials that every newbie in camping should invest.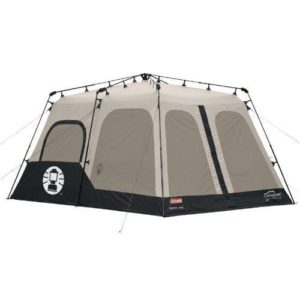 Camping Tent
This is one of the important camping items that you should not skimp because it will serve as your temporary shelter and protection against external elements found outside the camping site such as insect, animals, heat, wind and rain. When searching for a tent, look for a decent size that can accommodate your group. For example, if your group consists of eight campers better go for a tent that will be spacious enough for all of you the Coleman 8 person instant tent. Be sure the tent's material can withstand all kinds of weather condition such as heavy rainfall, extreme heat or strong wind.
Camping Chair
Yes, definitely a must for every camper that has plans of staying overnight or a few days at a local campsite, a camping chair. Since campers have to carry everything a foldable chair would be appropriate like the Folding Quad Camp chair. If you are shopping around for your camping chair look for a model that is stable and accommodate anybody built shape and weight.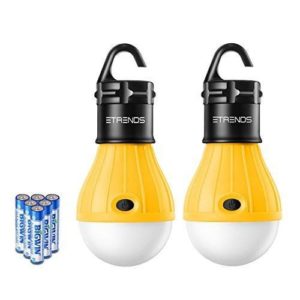 Camping Lantern Tent Light
Every camper must not go to any camping site with a good lantern tent light. Why? This lighting device will serve as your guide when night sets in. Don't forget to bring spare batteries to ensure you have a backup.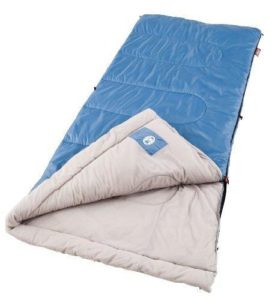 Camping Sleeping bag
Another basic camping item that beginners and professional campers must have is a sleeping bag. Before placing your order to any online seller of camping gear and other outdoor products get enough information of the available sleeping bags sold in the marketplace. Finding the right sleeping bag will guarantee a restful sleep at night. A sleeping bag that can be comfy on any weather condition is the best option and Coleman Trinidad Warm-Weather Sleeping Bag is the best brand to purchase.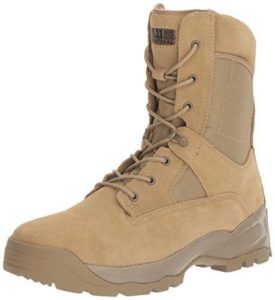 Hiking boots
Camping may expose you to different kinds of terrains. Investing to a pair of 5.11 ATAC 8 Inches Men's hiking boots should be a priority, especially if you and your fellow campers are expected to do long hours of hiking before arriving at the camping site. If you are presented with a long list of hiking boots choose a pair to provide enough grip as you hike on mud or slippery slopes. If you have no idea on the type of hiking boots that suits your camping exploration ask professional campers or friends that have been camping for years for recommendations.
What other items needed for an enjoyable camping activity?
Other items that even a newbie in camping must bring along on any camping activity are a wetsuit, multitool (Swiss key ring), can opener, compact cooler (storage for dry and cold food), collapsible water jug and cookware.
Camping can be a short getaway from the busy life of the city and enjoy the fresh air. If you live in Lebanon and on the lookout for camping sites both for beginners and professional campers, then, why not check the Adventure, Fun & Camping in Tannourine. Their camping schedules cover Monday, Wednesday, Friday, Saturday, and Sunday. Campers can enjoy camping hours starting at 10:00 AM until 6:00 Pm all summer months.
Other outdoor activities that you, your loved ones and friends may include the  Discovery Scuba Diving SDLL at Jounieh, Lebanon which is open for all individuals that have strong desire to learn scuba diving. This activity is open daily from 9:00 Am to 10:00 PM.
However, if you loved hiking consider hiking at Belou Balaa situated at Douma Old Souk, Batroun, Lebanon. The hiking at Belou Balaa is scheduled this coming 22nd of July (Sunday) and start from 8:00 Am until 5:00 PM. So, what are you waiting for gear up your outdoor activities and have fun.