Travelling and exploring places is one of the leisure activities people can do to refresh their lives, get rid of their daily stress and pressure, and get to know new cultures, cuisines and traditions.
Most people think that it costs fortunes to travel. Well, that's the case if you want to stay in a 5* hotel, dine out every day, go on organized guided tours, and so on. But, that's not the only side to travelling. There's much more to travelling than luxury, and you can enjoy that aspect of it on a budget.
Flights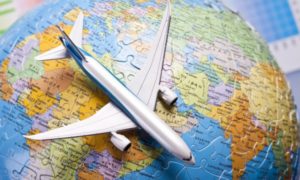 Most of a traveller's budget is spent on airline tickets. So, if we find a way to get cheaper tickets and lower flight rates, we would save a significant amount! You may be wondering, "but how?" Budget airlines and charter flights are the answer! Nowadays, many airlines like Flydubai, Wing of Lebanon, and so on, are offering cheap tickets to and from popular destinations. What's the catch? They charge extra for food, drinks, checked-in luggage, and other services that are not essential while travelling.
Just book your ticket with a budget airline, forget about the in-flight luxuries, get to the destination you want to go to, and enjoy your vacation without hurting your wallet!
Accommodation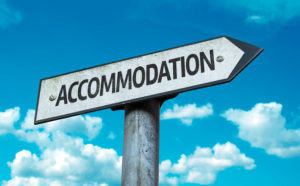 If you want to travel on a budget, hotels are a big no-no! There are many accommodation options that can replace hotels. Airbnb apartment rentals, house sitting, house swapping and hostels are the choice to go for if you're a budget traveller. These can cost anywhere from nothing, to 20$/night for decent private apartment stays, and so on.
With these accommodation choices, you won't enjoy the services and the luxury of staying in a hotel, such as breakfast, housekeeping and room service, but you'll enjoy your freedom, and trust me, your bank account will be happy!
Tours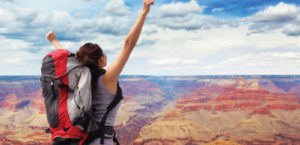 Anyone who travels to a new destination wants to go out, explore and see new places. But that costs, right? Well, not always! Nowadays, people are offering free walking tours, for which, you don't pay a set price, instead, you pay the tour guide tips. There's still some kind of cost to be paid, but it's nothing compared to how much the organized, guided tours cost.
Free walking tours are not the only option to see around for budget travellers. If you have a smartphone, and some time to plan, you can get around the place you're in using Google Maps, and metro/bus tickets. This will help you integrate into the community you're in, and experience life like they do!
Food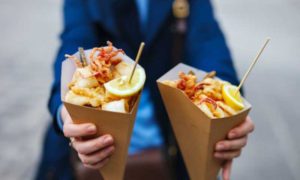 Well, this is something you can't just eliminate! So, how can you eat well, but stay within your budget? Street food is the way to go! If you sit in a restaurant, a dinner or a cafe, in addition to the cost of the food and the service charge, you're gonna have to pay tips, which when added together, will cost you a fortune by the end of your trip! However, by eating street food, you'll not only pay less for the food you're getting, you won't have a service charge and tips added to the cost. 
Souvenirs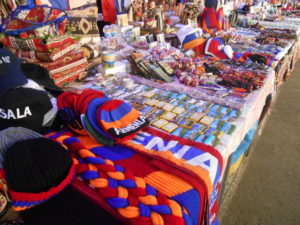 Who travels and doesn't buy souvenirs for themselves and/or their loved ones? Buying souvenirs from stores should be avoided like the plague! Instead, a budget traveller can buy souvenirs from metro stations, street stands and flea market. Trust me, you'll get the same product, but pay way less for it! Plus, you will help the locals, and make sure the money goes directly to them and not a store chain or a monopoly. 
What tricks do you use to travel on a budget? Let us know your tips and tricks in the comments below!