As we move from the winter dryness to the breezy days of spring, do you ever feel like something in your makeup looks off? Your foundation isn't lasting as long, your contour not blended to perfection and your lipstick feeling patchy? Don't get the wrong idea, we love Spring! But we desperately need to update our daily makeup routine, and we have the perfect products for you to do that. Learn more about the beauty community's top-rated products to shine this season!
L'oreal: Infallible Pro-Matte Foundation

24-hour long lasting foundation? Yes please! With its lightweight formula and creamy texture, the Infallible Pro-Matte foundation ensures a demi-matte finish, one that can ensure your natural-looking "glow from within", a quality we all look for especially in Spring.

As a pro-tip and to save time on application, ditch the beauty blender and use your fingers to evenly blend the foundation. It's quick and leaves you with a natural finish!

Anastasia Beverly Hills: Contour Kit

Highlighting and contouring are makeup techniques that resurfaced a few years ago, and have been trending ever since. Many brands have created contour palettes to support the concept of "face-shaping" however, Anastasia Beverly Hills has built a great reputation for having one of the best palettes out there.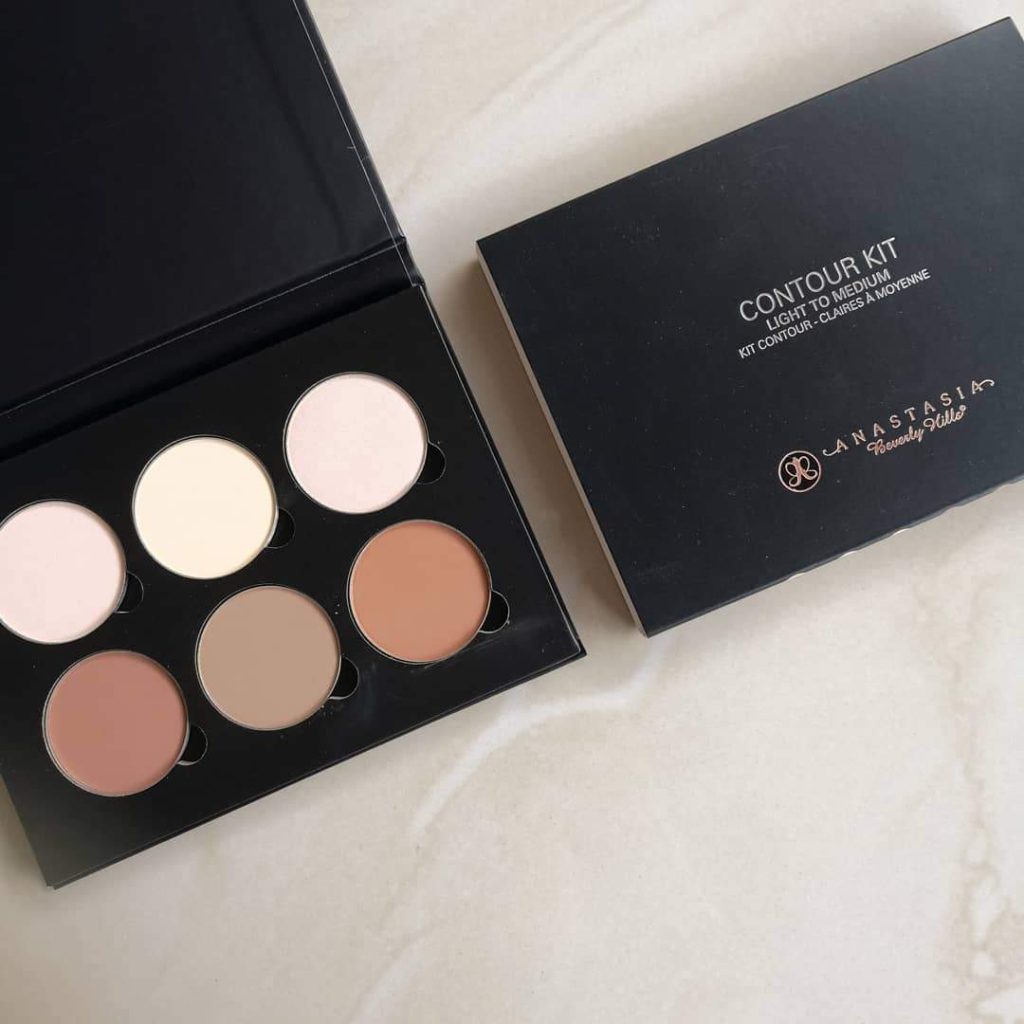 The kit includes 3 contour shades and 3 highlighter shades (matte and shimmer) in a unique pressed-powder formula.
This all-in-one palette allows you to sculpt, brighten, define, and bronze your skin to accentuate your features.
Here are 3 tips for you to follow for a perfect result:
As a highlight, use the shades in the top row under your eyes, on your forehead, chin, and down the bridge of your nose.
Match your undertone to one of the bottom-row shades to contour, and apply the shape of a "3" around your crown moving down to the hollows of your cheeks and then along your jawline.
Use a thin blending brush to contour the sides of your nose for a thinner appearance.
Benefit Cosmetics: BANG! Beauty Blowout Set & Stila Cosmetics: Perfect Me, Perfect Hue Eye & Cheek Palette
How many times do you wish you could quickly retouch your makeup, but can't because the items wouldn't fit in your tiny clutch?

Benefit and Stila are here to the rescue!

As women, we struggle to fit everything we need in our purses, which is why its very important to find mini-sizes of our favorite products.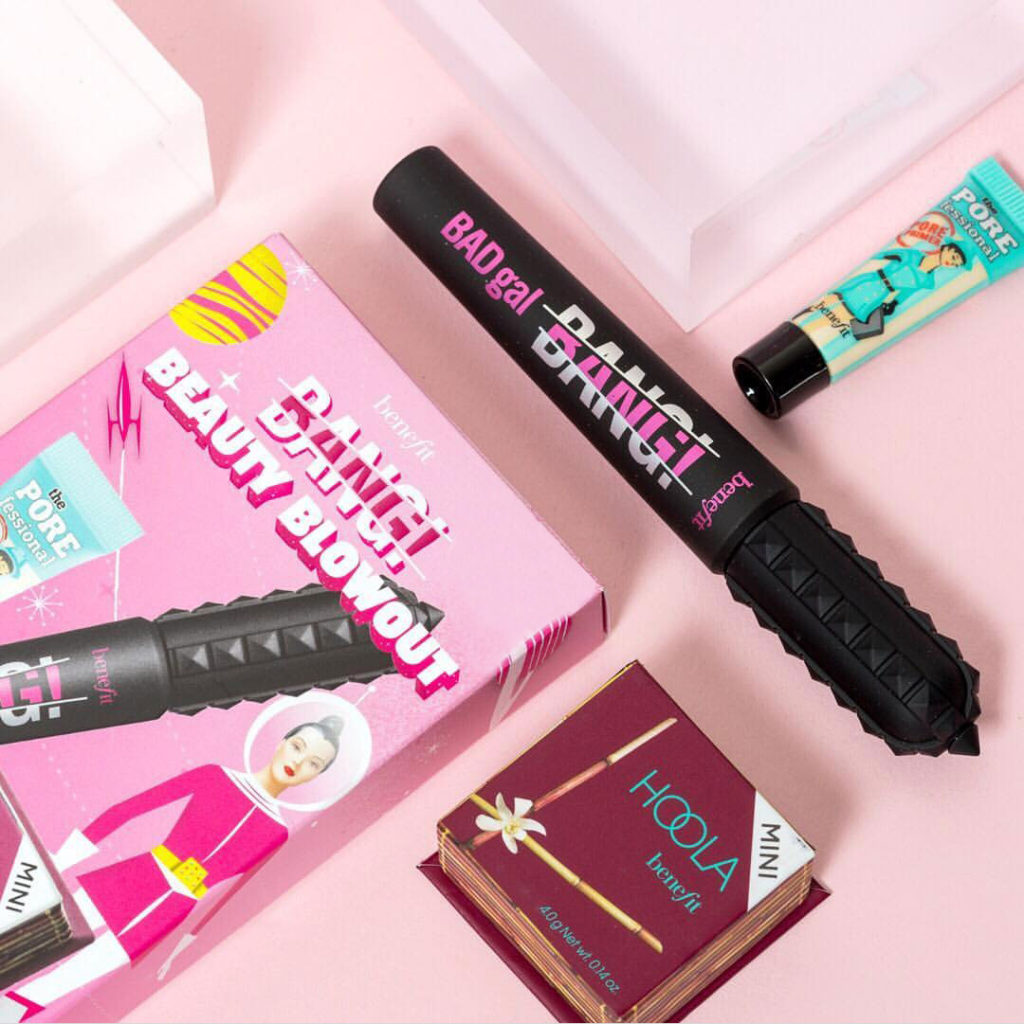 With the BANG! Beauty Blowout Set, Benefit provide you with a travel makeup set including your favorite primer, the Porefessional, with the very famous Hoola Matte Bronzer, alongside their full size BADgal BANG! Volumizing Mascara.

To top it off, Stila, widely known for their liquid metallic eyeshadows, created a palette that combines eye and cheek colors, coordinated to help you create an everyday natural makeup look. Combining contours, highlights, blushes, and eyeshadows, this palette is an all-in-one combo of your look for this Spring.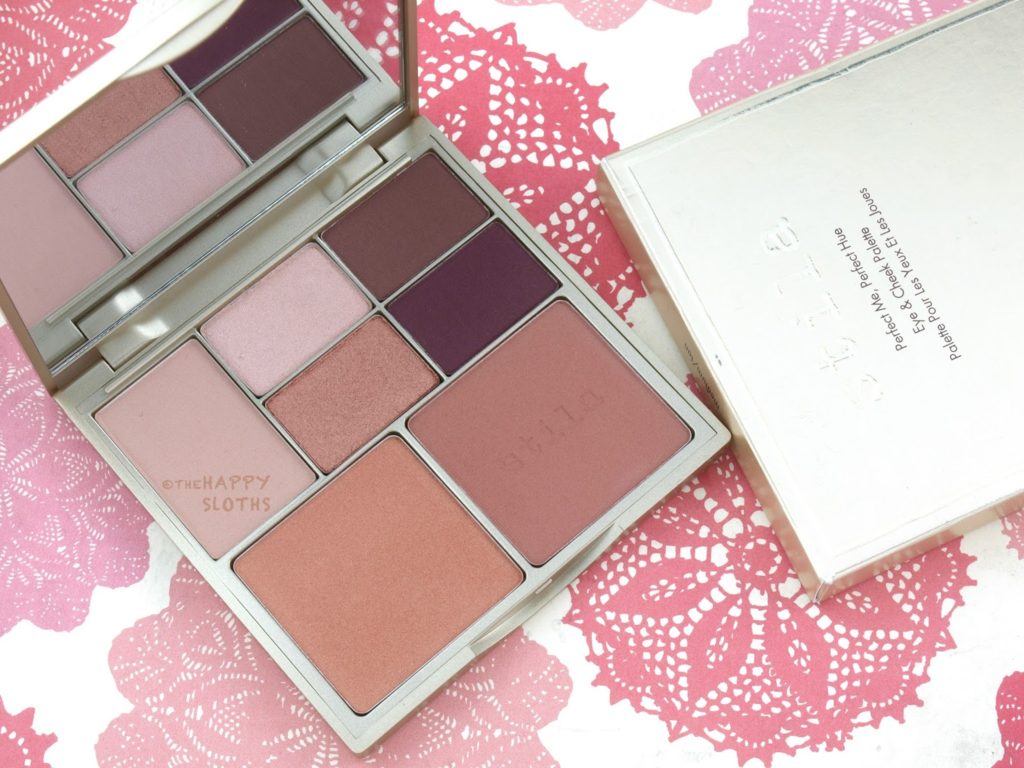 theBalm: Meet Matt(e) Shmaker vs. Maybelline New York: Lemonade Craze
The battle of the eye looks is back along with high-end versus drugstore brands.
With their usual sense of humor and play on words, theBalm created a palette that features a selection of 6 matte and 6 shimmer shadows. The palette is promising to "set you up" with this high pigment and variety of earthy greens, yellows, and reds. If you want to play it safe, using this palette will help you accomplish a simple makeup look with a hint of color and smokey eyes.

Moving on, leave it to Maybelline to create a crazy palette, perfect for your Spring makeup routine!
The Lemonade Craze maybelline eyeshadow palette combines the neutral shades that we could never have enough of, but adds in a splash of color with its "citrus-inspired" eye-catching yellow.
The back of the palette guides you through 3 eye looks: Lemonade Pop, Pink Lemonade, and Peach Lemonade.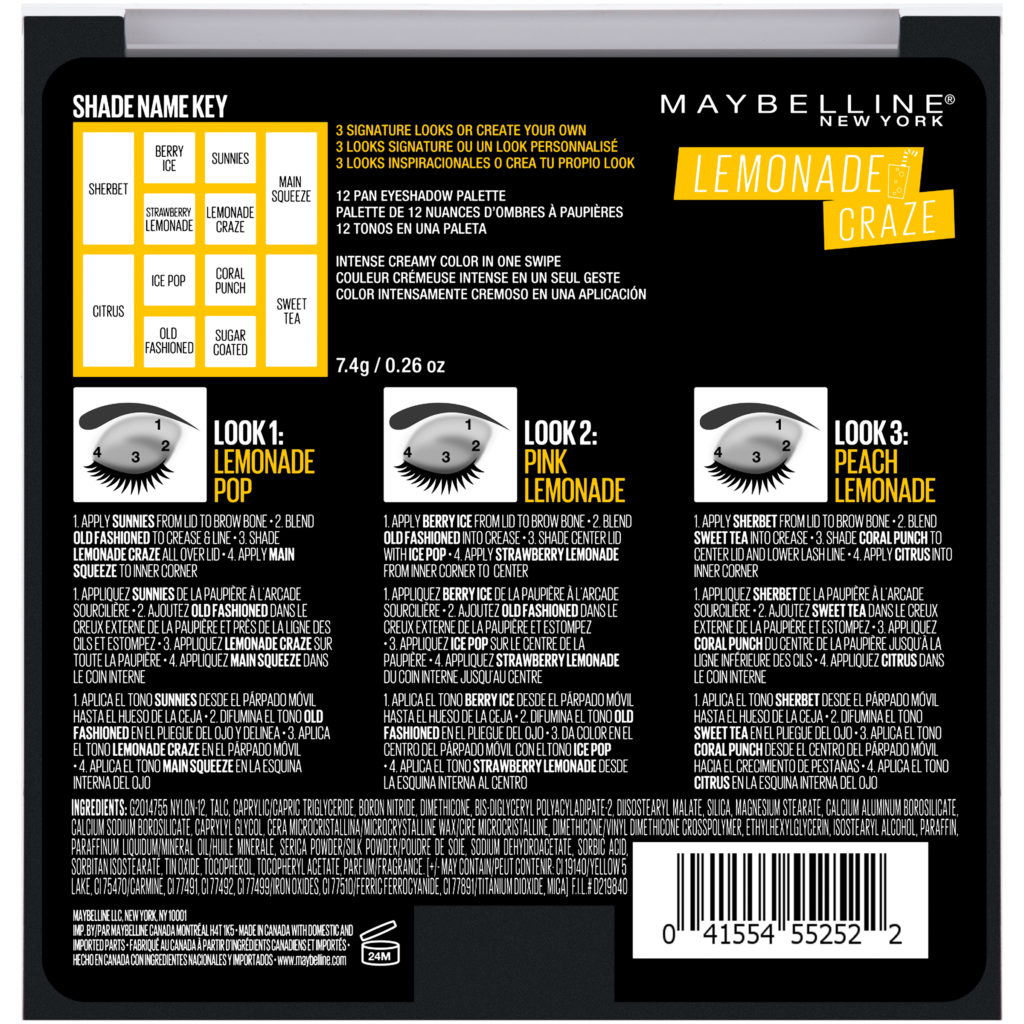 If you're someone who likes to stay in the comfort zone, we suggest you go for theBalm Cosmetics' palette. On the other hand, if you're someone who likes to take risks and play around with colorful makeup, the Lemonade Craze is definitely the way to go!
Lorac: Alter Ego Lipstick
Finally, the cherry on top of the cake is always lipstick, and can either make or break your whole makeup look.

Whether you choose to go for a red lipstick with a nude eyelook, or invert that look with a more nude matte lipstick shade, and go bold on the eyes, Lorac has got you covered.

With their Alter Ego matte lipsticks and highly-pigmented variety of colors, Lorac's opaque formula will transform your look and even provide you with healthier lips with the antioxidants it contains, from Acai Berry and Pomegranate, Grape Seed Extract, to Vitamins C and E.

A beautiful range of colors, an excellent long-lasting formula, and a healthy option; what more do you need to complete your Spring makeup look?!