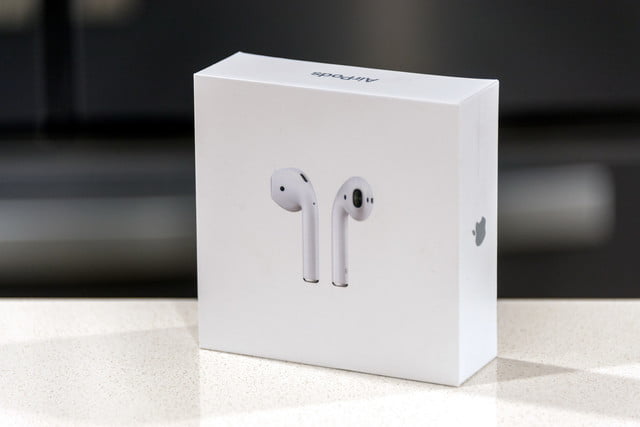 We currently live in a world where earphones/headphones are a must, whether you're at work, at the gym, or just chilling at home playing video games, or maybe even having your own karaoke party.
A rise in the technological revolution resulted in the creation of a device that can isolate you from the environment you're in, all the while providing you with privacy, even in the most public spaces. Humans have built a connection with music, and studies show that even at work, the usage of earphones has become a trend.

Now of course, talking about trends, we can't but mention the fact that Apple struck the electronics market once again with the "AirPods", a pair of wireless earphones that connect to your iphone by bluetooth, and are meant to make your life much easier.
However, when we talk about such a gadget, we need to take into consideration the market that Apple is targeting. Who are the AirPods designed for? What is their age range? And most importantly: What kind of lifestyle do they lead?

The AirPods trend broke the internet, especially in terms of social media, and what we call "memes" which basically represent our world today. People who posted pictures of themselves wearing AirPods were automatically labeled as "rich kids", and quite frankly, it's understandable why. On Apple's website, the earpods are priced at 159$, which is quite expensive for a simple pair of earphones that actually function similarly to any wireless earphones/headphones.

This leads us to the next point: a similar alternative to the Apple AirPods.
Athletes are in high need for a gadget that simplifies their activities, so are businessmen.Therefore, the feature being targeted here is the device being "wireless." Another would be the small and accessible size that it provides.
If you're someone who wants the Apple AirPods' attributes, but is not willing to invest this much money, we have multiple substitutes for you!
Starting with earphones, the Manords Bluetooth Earbuds ($46) are the perfect dupe. Also designed with the bluetooth 4.2 technology, these earpods have a noise cancelling function and are very lightweight, suitable for your daily workouts. Reviews show that the product provides a clear sound, and even facilitates car calls.

If you're looking for a different pair of bluetooth earphones, the Samsung Level U Bluetooth Wireless In-ear Headphones have a built in microphone and a user-friendly design that you can wrap around your neck to avoid losing them. At a much lower price of $62, these samsung wireless earphones give you the same function!

Also designed specifically for athletes, the Anker SoundBuds Sport NB10 ($28) are a water-resistant bluetooth headset with an adjustable neckband, perfect for a workout at the gym, or even a morning jog.

Skullcandy is popular brand when it comes to headphones and earphones, which means it's not surprising to see them competing in the market. With their Chops Flex Sweat-Resistant Sport Earbud, also at $28, they made sure that their customers were comfortable with the secure flexible ear hanger, and and in-line microphone.
Despite the fact that most people lean more towards earphones in terms of size, headphones are still some consumers' favorites. Opinions vary, yet many believe that headphones are essential, especially for gamers and musicians, since they rate much higher in external noise-cancelling, and carry out superior sound quality. JBL, another famous company in creating headphones and speaker, has designed the JBL Harman T450 ($34). Now JBL headphones are rather expensive, but this pair is very reasonably priced considering the fact that its lightweight, foldable, and convenient.

Were constantly touching on these products' pricing and trying to provide less expensive alternatives for good quality headphones/earphones. Keep in mind, electronic products from well known brands normally have a guaranteed performance, and the Bose Soundsport Free – Truly Wireless Sport Headphones are no exception. These sport headphones are rechargeable, and allow freedom of movement, while giving you one of the best sound technologies out there. At ($246), expect to get up to 5 hours of play time with each charge and a connection to a "find my buds" application in case you lost them. Powerful audio quality, bluetooth connection, and easy access. These Bose headphones are truly an investment, and are guaranteed to compete with the Apple AirPods.