The car you drive is an extension of your personality. But apart from owning a fine set of wheels, what is also just as important as being sure it's engine is clean, is making sure everything is within access, and it's dressed up to your liking.
There are all sorts of accessories available to serve a wide variety of functions to make certain that you're making headway on the lane of convenience – without losing sight of your safety of course, as that comes first.
In this blog post, we've rounded up a few automotive accessories should serve charming additions to your car, whether seeking to improve digital access or all around comfort.
All items mentioned are available at Beirut Shopping – Lebanon's number one online retailer.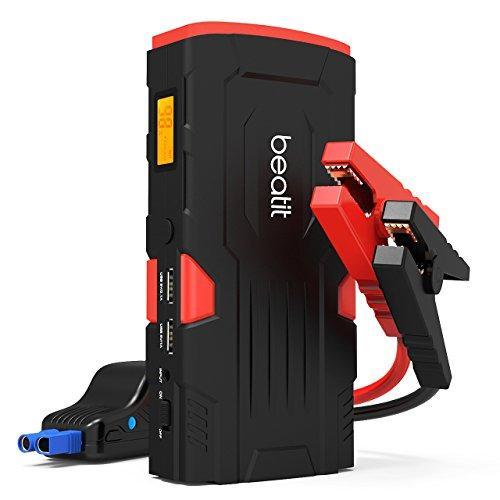 Beatit 800A Peak 18000MaH 12V portable car jump starter  
While most cars have this accessory as a factory setting, it always pays to have one that you can really count on when the situation calls for it. With USB output of 5V, with this jump starter in your trunk, you have the guarantee that you'll be able to get your engine chugging at almost 30 times at a charge. It has 18000 mah capacity and operates at up to -25°c temperatures so you'll never be stranded. Appropriate for cars with 6.0L gas engines, or 5.0L diesel engines, it's worth the investment at such an affordable price, and investing in one of these boosters won't take up space, as it can be stowed away in the glove compartment. It includes a Beatit jump starter, one 12V battery clip and a USB cable extension for smart devices you might be carrying on your person, with a smart leather included bag as well.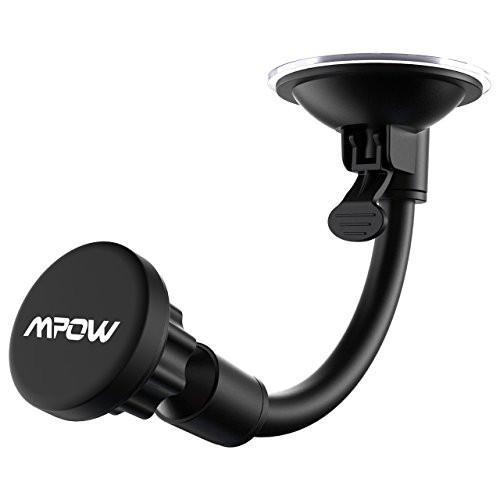 MPOW Grip magnetic universal car mount phone holder
We all own smartphones. And there's nothing more enervating than not being able to heed a smartphone's call while driving – although agreed that driving and texting is something that should be avoided at all costs. But if you still need to keep your phone within reach when making your daily commute, then you can keep a grip on things with this magnetic universal car mount affixed to your dashboard, and offload the worry of having to rummage for your phone while in mid-drive. Suitable for iPhone 7, 7 plus and Android smartphones, it's a cinch to install with a one-hand motion and your smartphone latches on to it magnetically so you can be sure it won't be knocked out of place on a sharp turn or sudden swerve. What is doubly convenient is that it also allows 360-degree rotation so that you needn't worry about re-adjusting your seating position while your eyes are glued to the road, to instead skew the mount according to your seating position and not vice versa. A soft rubber suction cup ensures will keep your smartphone scratch free as well.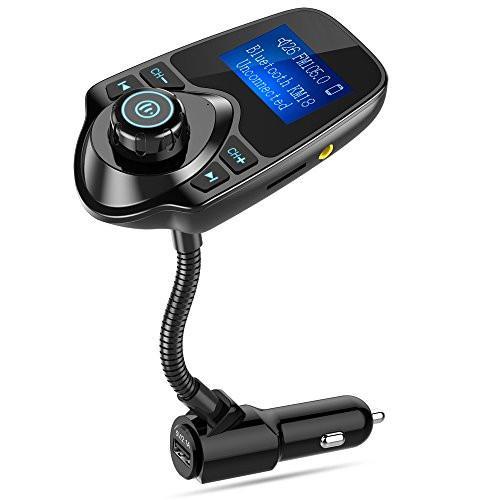 NULAXY Wireless In-car Bluetooth FM transmitter
There is no shortage of FM radio stations, but if you've gotten used to sourcing your audio from the World Wide Web, as transmitted through your smartphone or any digital device, the Nulaxy wireless in-car Bluetooth FM transmitter will do its part. It works reliably with Bluetooth-enabled devices which means your iPhone, iPad or virtually any smartphone will be answered to with the utmost efficiency. Connections are done through a 3.5mm audio jack, and it's designed with an accommodating LCD display which spans 1.44 inches, with other perks like being able to gauge your car battery's voltage levels, or receive caller id for incoming phone calls, as well as the names of the songs that are being broadcasted to your speakers. What's better is that it has other talents like noise cancellation to ensure reliable audio output with no interference. While offering perfect audio quality is probably asking too much from an FM transmitter, the Nulaxy is undoubtedly one of the best of its class.  USB car charging is part of the package, and it comes with a 5V – 2.1A charging port. Other features include a built-in microphone to enable hands-free chats when you're cruising forward, as well as support for MicroSD, with aux input and output as well.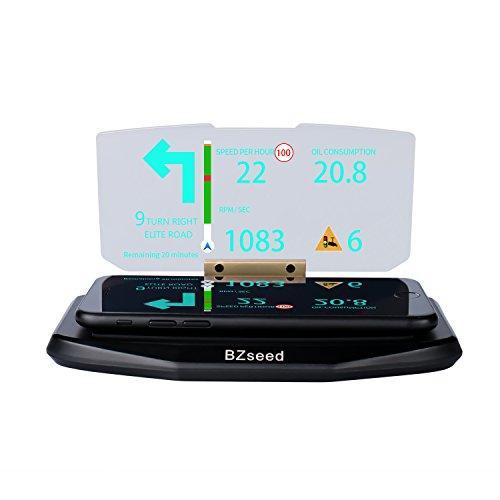 If you're seeking to have your navigation beamed overhead without having to rotate your head out of its comfort zone, keeping your safety in mind while also staying in the know of your driving progress, then this product comes in handy. Seeing as the majority of existing navigation apps allow hud mode, this is a good accessory to own so you can follow through with virtual map trajectories while you're driving, as generated through a beautiful display. It's resistant to scratches and has a flat friction pad which is designed to hold your phone in place, with a reflective panel which is composed of special organic material. The screen's display spans 5.9 inches, making it a suitable accessory for all types of smartphones available out there.
All items mentioned are available at Beirut Shopping.