The winter season has come and gone, setting the stage for that springtime spell to cast its seasonal magic. Here's a round-up of 6 items that will most definitely answer to your aspirations for quality camping.
If you've got a hunger for the great outdoors, these must-have camping essentials will speak boldly to the adventurer in you. All below items are readily available from Beirut Shopping.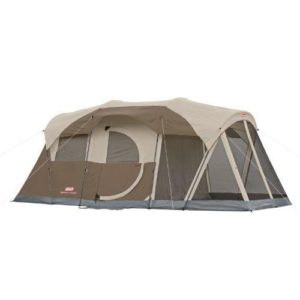 1 – Coleman Weathermaster 6-person screened tent
As its name suggests, this tent is a powerhouse of convenience that will keep you sheltered. A spacious cabin area allows adequate ventilation with large windows etched into the fabric and with up to 6 ft and 8 in of head-space.
So homey you might possibly forget you're in the outdoors, it has a weatherproof design to be sure the tent remains fully installed come rain or shine, with a hinged door accompanied by a screened porch.
A strong steel frame is in effect owing to Insta-Clip pole attachments that are designed to sustain the highest of winds, and it's also empowered by the use of a patented WeatherTec system to ensure you keep sturdy with the protection of welded floors and inverted seams.
Setup time is estimated at less than 20 minutes with enough space to house at least 3 to 6 adults, or the equivalent of 2 to 3 queen-sized beds.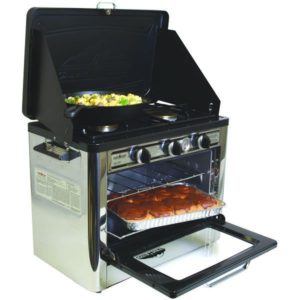 2 – Camp Chef Outdoor Camp Oven  
You can't be an adventurer without ensuring the most important element for your adventure is taken care of: food. Beyond just making sure you don't go hungry, the Camp Chef Outdoor Camp Oven gives you the capacity to whip up a gourmet stew while surrounded by the great outdoors.
Through it you have access to the full resources of a home oven. Its stainless steel mold and portable design make it a breeze to take with you wherever you chance to venture, while also ensuring you can source the required heat to cook virtually anything you can think of on its non-stick enamel cooking surface.
The Camp Oven can fit a 9 x 13-inch pan inside, and its flames can reach the sweltering temperature of up to 200° C, fuelled by a 1 pound propane bottle that allows burning for up to 7 hours non-stop.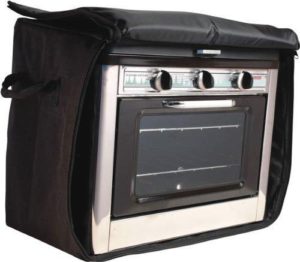 3 – Camp Chef outdoor camp oven bag
You've got the oven, all gravy, but you'll need one more addition to that cialis generika schweiz. The Camp Chef outdoor camp oven bag is custom designed for the oven, to ensure you can transport it with effortless ease.
It has a weather-resistant liner and a full zip compartment to allow for smooth cooking sprees and easy access to making insertions to the oven, with 2 carry handles available, and large "EZ" glide zippers running down the length of it. There is also the added convenience of padded bags to cushion the blow for when the oven is being transported.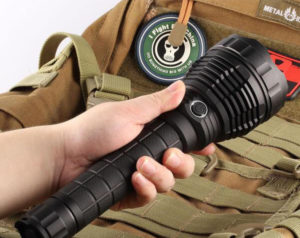 4 – Convoy L6 XHP-70 LED Flashlight
Touted as being the biggest flashlight that Lights n gear has released yet, the Convoy L6 XHP-70 LED flashlight is a staunch travel companion that will keep things fully illuminated within your path, while also ensuring you never lose sight of the item itself. Its massive size makes it hard to miss in the thick of the clutter, as needless to say losing your flashlight could definitely amount to a full-on emergency if you happen to be camping.
While it isn't exactly pocketable or the right dimensions to even slip into a drawer, that is almost a plus as this is definitely a handy tool to be sure you are never left with the lights off next time you're out in the wild.
The Convoy L6 XHP-70 runs on two 26650 3.7v rechargeable lithium batteries and offers 3800 lumens with a muscled up aluminum alloy body. It's waterproof and reveals a lighting distance of between 200 to 500 meters, as sourced through LED bulbs, and powers up at 40 watts.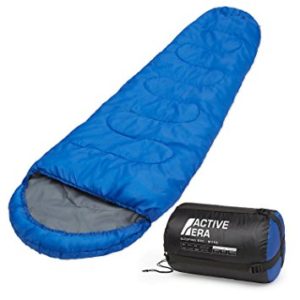 5 – The Body Source Mummy Sleeping Bag  
With its ultra-warm design, the body source mummy sleeping bag keeps you fully embraced in comfort with a double-layer filling, ensuring you never get the chills whatever time of the year it happens to be.
A perfect accomplice for any outdoor adventure, the Body Source Mummy can insulate the warmth and keep you snug in spite of cold temperatures ranging between -1 to 10 ° C, and it comes equipped with a drawstring mummy hood which slips over the length of your face, to ward off any bugs while also ensuring you stay cuddled up.
Internal pouches are accessible so you can store your essentials like a smartphone. All these extras come at no compromise to the comfort it guarantees, and it's made of durable, water-resistant material, with a compression bag which makes transporting it a walk in the park.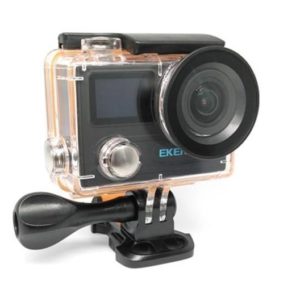 6 – Eken H9R Action Camera 4K Wifi and Waterproof Sports Camera 
If you're all about capturing your moments – even when you chance to be hanging from the edge of a cliff or hanging out in the belly of the ocean – this 4K underwater action cam has got your back through thick and thin.
With a vintage look adorning it, the underwater cam shoots at a sparkling resolution of 4K at 25fps. It's built with all the necessary constituents that would allow you to brave the strongest dunks or harshest weather without blurring the resolution of your video or photo captures.
The package is replete with a tripod allowing professional level, shake-free footage, throw in some awesome mount accessories and a wireless remote. It also doubles as a helmet camera and has wifi. With this underwater cam you can capture in mov format, and photo bursts of up to 3 photos at a time, while also enjoying loop recording.
What's especially convenient for the extreme sports lover is that it can be thrust into the thick of the ocean for up to 100 feet and still stay fully functional without a gasp for breath, with the blessings of a 1050mAh battery and microSD included.  
For a full tour of the vast array of products readily available at Beirut Shopping, please click here. Free delivery all over Lebanon, the price you see is the price you pay!