2017 was an exciting year for makeup lovers; it brought us 40 shades of Fenty foundation by Rihanna, a new Kardashian line, and much more that we can't just keep a track of.

New makeup collections weren't the only good thing that happened in the beauty industry in 2017. It was also a year where us, the consumers, decided what we really want from the industry; healthier, cruelty-free, all in one, and easy to apply makeups!
So, what are the 4 trends we might come across in 2018?

1- Inclusive Beauty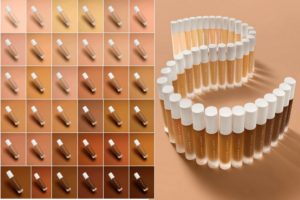 After the launch of Rihanna's 40-shade Fenty foundations, which includes foundation shades for every skin color out there, many other brands started working on launching their own multi-shaded foundations; Kylie Cosmetics being one of them.

This is great news for all the makeup lovers out there, you ladies no longer have to settle for the slightly off shade!

2- All-In-One Kits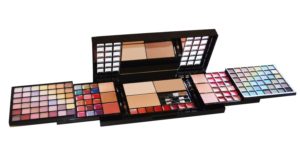 The worst thing to go through every morning is having to schlep around your makeup bag to find the right products for the look you're aiming at that day. What a better way to save time for the working ladies, busy moms, and college girls, than adding all the products they need for perfect looks in a single palette.

In 2018, eyeshadows are going to double as highlighters, lipsticks as blushes, and so on. Saving space, effort, time and money, what else can we ask for?
3- Skin Care As Makeup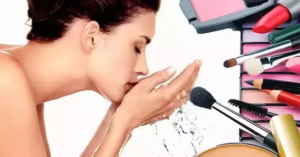 In 2018, instead of caking on foundation, the perfection of your skin is going to come from your serums, day creams, and essential oils.

Cosmetics companies are going to integrate makeup and skin care in one, and help us makeup loving ladies out there have the perfect look we've always been seeking!

4- Electric Eyelids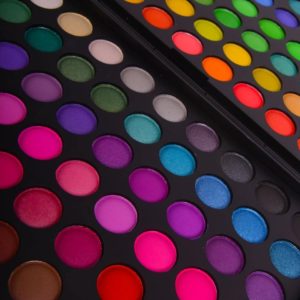 Pinterest searches for "bright eyeshadow" have increased by 63%. Which means, more girl and women are interested in putting away their nude eyeshadows and going for a bolder, stronger look!

Cosmetics companies won't turn their heads around this fact, so undoubtedly brighter eyeshadows are going to be the trend this year.
What's your go-to look? Natural or bold? Don't hesitate to share your preferences in the comments!