As projectors have by this point become easily accessible in being affordable pieces of tech that do their part and more to convert a home-space into a live-in cinema,  without weighing too heavy on your wallet, we thought we'd enlighten you with these fine picks for a change.
While some might not exactly fall within the affordable bracket, each one of these fine picks will do their part and more to cast a massive picture akin to a cinema projection – just as long as you can make enough space to beam the full picture onto any barren wall within your personal refuge.
All items listed are available at Beirut Shopping.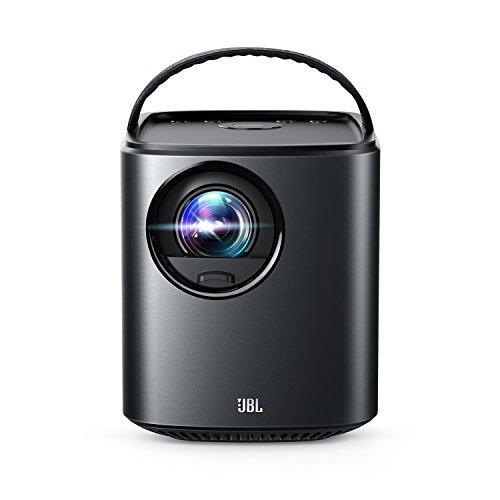 Considered a theater-grade projector, this dazzler offers 3000 lumens through a lamp which projects a picture so crisp, you can almost taste it, with enhanced contrast and a sharp display which feeds into reliable output. You have the option of daytime viewing as well.
There are two 10W speakers that come as part of the package to ensure you enjoy a full stream of high-fidelity sound alongside the sparkling image quality, and a wireless system allows you to seamlessly stream like a dream from any iOS or Android device within range, allowing up to 3 hours of operation at a go. And despite its ultra-compact dimensions, there is no compromise on battery power as this projector is the first of its tiny size to champion a 19500 mAh battery.
The remote has to it a beautiful feel which adds to the experience. One drawback is that it doesn't support Chromecast, be warned, but that is no hindrance to its overall quality as a product.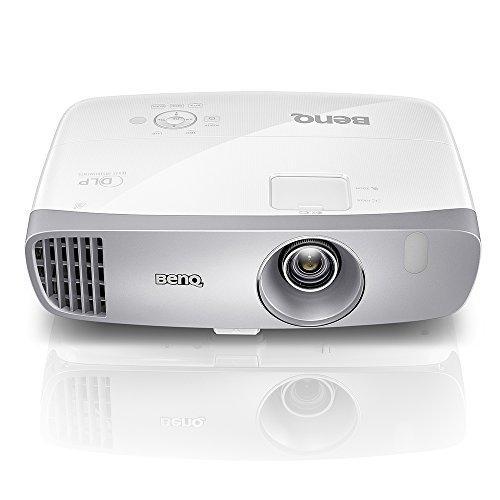 A perfect balance of color as beamed at a whopping full HD 1080p resolution means your eyes will never tire of this high-performance projector. You get full on clarity to the nth degree whereby little details are sprung to life such as crisper shadow details and brighter hues. This is in large part owing to the all-new premium glass optical system that is included in the mix, putting this projector at the top of its grade. And all this comes at hardly a hum with whisper quiet operation that is credited to the BenQ's boastful engineering which offers the lowest fan noise of its class. With this projector installed you can be doubly assured that the machine's operation will not compete with the viewing experience. Installation is as simple as one, two, three and set up is operated on a diagonal screen measuring at 60 by 180 inches.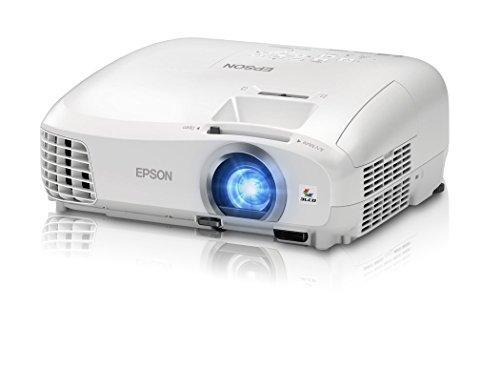 A good choice if you prefer taking the cinema home, instead of going out to the cinema, this projector also dishes out full HD 1080p resolution so that you can get your entertainment quota at the end of the day. It boasts up to three times the color brightness that other models on the market have to show for themselves. Coming from Epson, that isn't hard to believe and the 3LCD projector ensures complete vibrancy in the viewing experience.
Portable as it appears, that doesn't take away from its capabilities to deliver 35,000:1 dynamic contrast ratio with other hot perks like advanced image processing, at 22000 lumens of color brightness, and 2200 lumens of white brightness. Whether gamer, movie buff or even seeking to project for work presentations, this machine will not disappoint as connectivity is ensured, whichever device you chance to be connecting it with.
There is an encompassing selecting of ports, with two HDMI ports, MHL3 connectivity, and of course the ability to connect other peripherals like a blu-ray player, streamer or gaming console. You can beam at up to 300 inches to any barren wall within your homestead, to enjoy HD content at a cinematic level.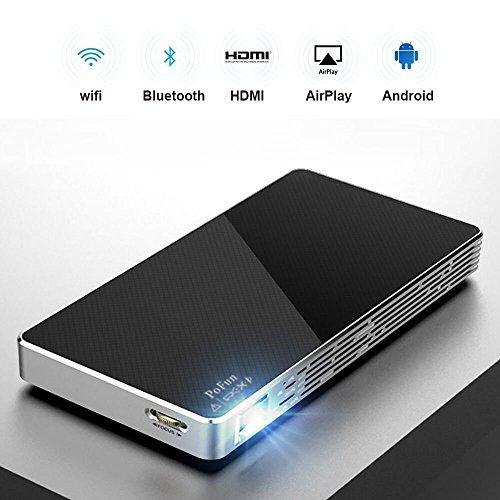 Measuring at about the same dimensions as an iPhone 8p/X, this is an ideal accessory if you're looking for a projector which you can pocket and pull out whenever the situation calls for it. Multifunctional it remains, despite its tiny proportions, making it ideal for both work purposes, as well as getting your entertainment fix. It has an in-house streamer called happycast which means you'll be able to airplay by connecting to any iPhone or iPad, whether you are connected to a router, or to its factory setting screen's wifi hotspot. Get your Netflix fix  while on the go, and have it beamed on to any wall you choose. It can also be charged like a smartphone and its built to withstand outdoor experiences without flinching, weighing only 0.58 pounds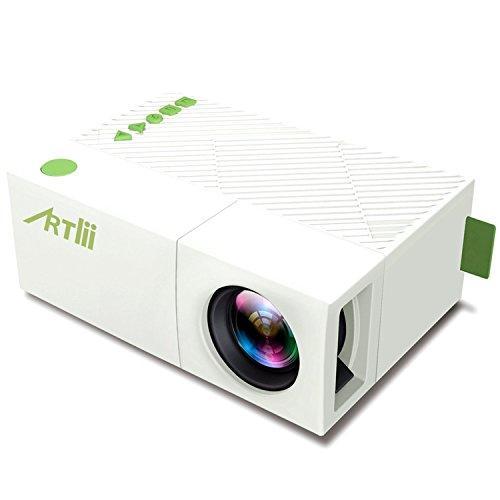 Another super light option, roughly the size of a baguette, measuring at 4.9 x 3.3 inches, and hardly weighing anything at 0.53 pounds you may as well throw this projector into your purse or man bag and you wouldn't know the difference. While its small in size, it can handle massive operations with a projection distance of up to 2.5 meters, with the display size measuring at between 40 to 55 inches. It can juice up through a mobile charger or even using a powerbank making it a good travel accessory, so that you and the extended family can enjoy projections on any applicable wall surface. A multi-port system allows connectivity through an AV, USB, HDMI or SD extension, assuming you want to take this hot piece of tech along with you on your next camping adventure. Probably not the best option if you're looking for something to project work presentations, this machine will do its part if you're looking to enjoy a home theatre experience without the clunky side of it, provided it's done in a dark environment, or when the sun is down assuming you're in an outdoors environment.
With no shortage of displays on the market, it's a blessing to be able to to stream content while on the go when you're on a smartphone, but streaming that same content on a cinematic projection that rivals what you can see at the cinema is taking the viewing to a whole new level.
We hope you enjoyed this round up and it adds more to the finer appreciation of digital media of all shapes and sizes.
All items mentioned are avaibale from Beirut Shopping – Lebanon's most trusted online retailer.