Microsoft wowed the world of tech in 2012 when it debuted its Surface line, effectively releasing a machine that is both a tablet and a laptop in one detachable unit. Since then, virtually every PC brand has followed suit, with the release of their own takes on hybrids that offer the same promise of being a tablet that perfectly substitutes your laptop. But none have scratched the surface. 
Flash forward 6 years, and the latest iterations of this line – the Surface Pro 4 and the simply titled albeit more recently released Surface Pro – are very similar in terms of form and functionality. With some mainly cosmetic upgrades, the specs are almost identical, both offering bang for your buck, in being bargain deals to consider.
But which one of the two is the better purchase? We scratch the surface just a little deeper to reveal the truth.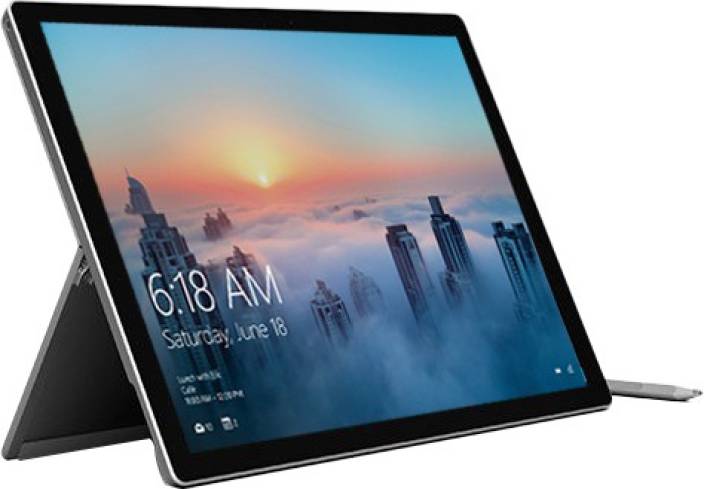 Microsoft Surface Pro 4
The Microsoft Surface Pro 4 is a must-have for anyone who is inextricable to their digital device. While that might describe just about everybody these days, with the line between phones, tablets, phablets and laptops blurring, it still has more to it than your average laptop, posing with a hybrid design that appeals to a professional lifestyle.
There is a barrage of other products that flaunt similar talents already on the market, and yet the Microsoft Surface Pro 4 holds its ground as being one of the most preferred options. This is speaking in terms of user-friendliness, processing power and reliability.
Multi-tasking
This multi-tasking, multi-forming product speaks out to those hardworking types that tend to sift in and out of intense e-reading sessions while often being put to the task of processing excel sheet tasks or word documents, juggled with back to back meetings.
The travelling professional will find that the Surface Pro 4 is an ideal e-reader which with just one swift arm motion doubles up as a reliable productivity station.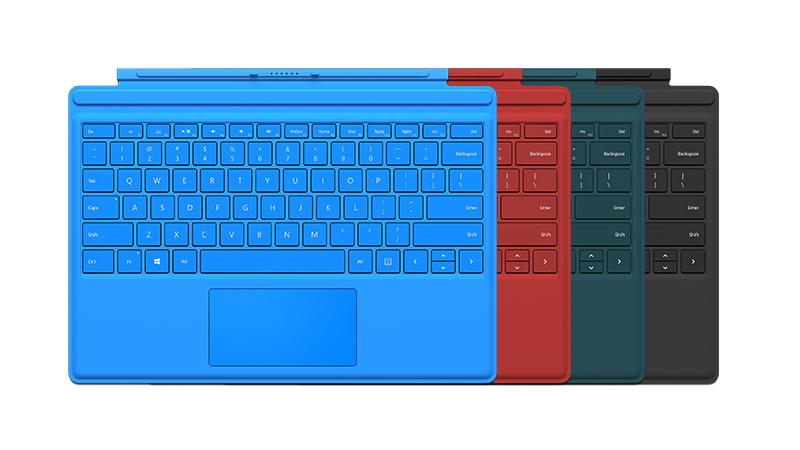 Presentable
Another massive pro to consider when weighing out its advantages is how much this machine can add to your flair for giving presentations, or sharing media, during work meetings or even when face to face with a colleague. You have the best of both technology worlds to get the job done without the hassle of having to work through a clunky laptop.
But while the Surface Pro 4 is well endowed in the processor department, you'll have to invest in more ram if you're aiming to hassle it with more demanding tasks such as Auto Cad. But it will do its part with gusto to attend to your word processing needs without flinching. And of course, with social media consumption at its all-time high, it always pays to have a tablet with a worthy display that is one step up from a smartphone but a step back from an oversized laptop.
All angles
A widely encompassing screen measures at 12.3 inches (31 cm) with thin screen bezels to accommodate for clear viewing. It also boasts a higher resolution than its predecessor, the Surface Pro 3, offering 2736×1824 at 267 PPI, with an aspect ratio of 3:2, and a 10-point multi-touch system.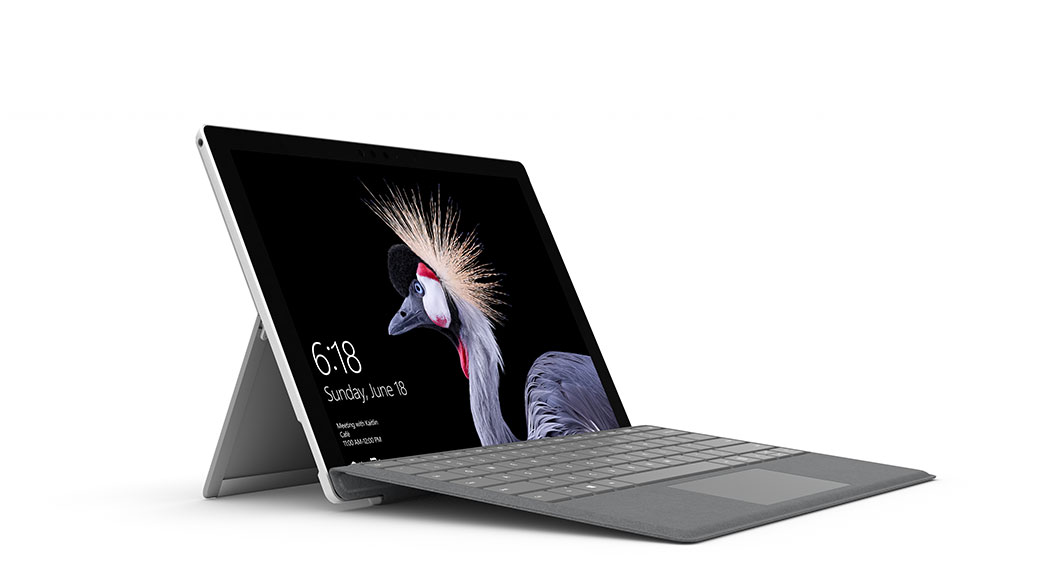 Microsoft Surface Pro 
The Surface Pro, with its generic name, is as much of a newcomer to the scene as it is an eyebrow raiser. On the surface (no pun intended) it qualifies as being the latest release of its line, but acloser inspection reveals that it isn't really there yet.
End of the line?
Microsoft has decided to drop the numerical part of the naming sequence, to instead dub the newbie machine as simply the Microsoft Surface Pro for reasons unexplained. While it isn't by any means inferior to the Surface Pro 4, it hasn't reached the next level yet to qualify as the 5.   
Rumor has it
This gives even more room for firing off rumours that surround the million dollar question:  will there be a Surface 5?  Microsoft has confirmed that there will be a 5, but with no mention of the when and how.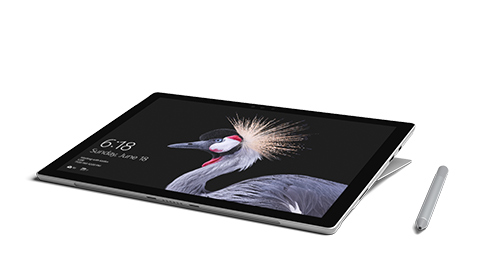 Cosmetic surgery
While the Surface Pro does have some upgrades when compared to its direct predecessor, they amount to being mainly cosmetic. This includes a more versatile design with curvier corners and an improvement on the kickstand's axis which now rotates at 165 degrees instead of being limited to 150 degrees, as is the case with the Surface Pro 4.
Slick
Its surface magnet is touted as being more magnetic when it comes to applying the stylus, although that isn't easily recognizable and doesn't really change very much to start with. The webcam's design has also been given a touch up to be integrated more smoothly in this latest iteration, which is a good looking but also purely cosmetic change. 
Lighter
It is safe to say that the Surface Pro is more or less a slightly done up Surface Pro 4. It might have better looks but that doesn't necessarily justify making the upgrade – yet. Microsoft makes the claim that it is lighter too, but that only amounts to a 2-gram difference, so scratch that.
Experience
Experientially speaking, both models offer very similar perks, which is why you're better off keeping your eyes peeled for the Surface Pro 5 to make the leap towards a better Surface.
Stylus not included
Another drawback is that the Surface Pro's stylus isn't part of the package, but that isn't the case with the Surface Pro 4. But on the other hand, it includes a factory setting fingerprint reader, and battery life has improved by almost 50 percent, netting you 13.5 hours of operation at a charge.
Verdict
While the Surface Pro 4 has existed since 2013 and is by no means a fresh release, it still holds its ground as being one of the more preferred hybrids of its ilk. This still applies, even when comparing the Surface Pro 4 to the more recently released edition of its own and ever-expanding line – the Microsoft Surface Pro.
The Surface Pro picks up where its predecessor left off but only goes so far in terms of upgrades. The subtle change means you might be running the risk of dishing out more dosh for more or less the same product with better cosmetic surgery.
We aren't exactly sure as to whether or not this is a step up, and while the Surface Pro builds on the same foundations of its closest sibling, you'll be getting a better bargain by investing in the Pro 4 for now, and keeping an eye out for the of the release of the Pro 5.
The Surface Pro 4 takes the cake as being the better option to choose if you're looking for the best hybrid of a tablet and a laptop in the market that will keep you covered from all angles.
We hope this blog post has added substance to your general knowledge of the greatest of the freshest tech releases out there.
All items mentioned are available at Beirut Shopping – Lebanon's most preferred online retailer.