Title image photo credit: Pexels
Your choice of furniture and its arrangement is a key element of interior design, when it comes to fostering a pleasant environment at home, at work, or even at a commercial venue you happen to manage. But what's equally important, apart from being tasteful with the selection of deco at hand, is your choice of lighting.
In this blog post, we round up some select items and fixtures that will add that homely glow to your personal environment, whether for indoor or outdoor use.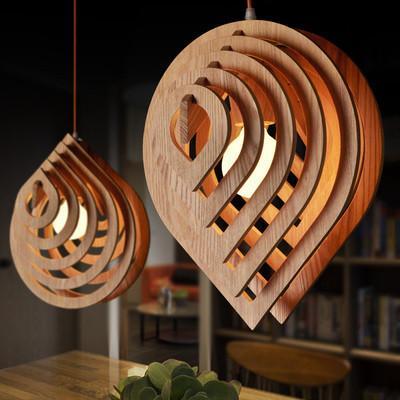 This piece won't only illuminate its surroundings, but also bring on a Nordic accent to the room. It's handmade and uses modern elements, and is designed in way that exudes a rural effect, so you'll feel as if you've been transported to a distant Norwegian village. The suspended lighting piece is applicable to a study, a parlor and works in the home but can also be a great addition to a hotel lobby or even hotel room, providing a lighting area of between 1 – 10 square meters. The material used is bamboo and the light is sourced from LED bulbs. Whether you're aspiring for that modern art deco effect or to have a relic of sorts suspend from the ceiling, it works both ways.

Measuring at 4.5 x 3 meters, and putting 300 LEDs into effect, these hanging lights will string together a spirit of charm within whichever environment they are cast. An ideal addition if you're aiming to season your environment for a Christmas party, or seeking to add a special aura to a garden area. Other obvious uses include wedding decorations, or even to have them extend across a lounge or bedroom as curtain lights. Their power is sourced through a standard AC extension, and they come with bulbs included in the package. They measure at 450 cm and provide a lighting distance of between 1 to 5 meters. You have an array of colors to choose from, going from pink, sky blue and green, as well as purple, with yellow, red, blue and multi-white as options as well, to suit a number of moods, depending on the occasion and purpose of their installation. They're actually energy saving as well, and environmentally conscious, also offering the twinkle effect with 3 other textured lighting modes to choose from.

Apart from the obvious Sia reference, Chandeliers are inspirational. While serving as a beautiful addition that adds a sense of grandeur to the environment within, installing a chandelier is a bit tricky as it can come off exaggerated, if not used in the right way. But with the appropriate placement, a chandelier will become a central point of focus owing to its glittering constituents. This one in specific from Sunmeiyi has an empowering glow to it. While borderline dramatic, if manipulated in the right way it has the potential to flood the room with opulence and charm. Designed for indoor use, it offers a shade direction of both up and down, its light is sourced from halogens, and it's finished in polished chrome. It uses a flush mount installation type with a wedge for its base type, and operates at 100 watts.

These pendant lights from Goeco come clad in crystal, iron, and stainless steel. They operate with LED bulbs and are designed for application in the foyer area. With a lighting diameter of between 5 to 10 square meters, they have a modernizing effect owing to their industrial design. Delicate but impacting at the same time, they employ plated technics and are finished in polished chrome with a smoothed-out texture. Bulbs come included with the package too. A worthy addition that can be used in numerous parts of your home, such as your parlor, study or master bedroom, their installation is done using a cord pendant, and they operate at 220 V.

With a vintage European glow, this table lamp from Fumat is meshed with a special fabric that embellishes the light it emanates with a warming touch. Designed in a way that lends a classical effect to its direct environment, it's best used in a classical bedroom, on a bedside table per se, and will give off a pleasant touch owing to its antique design. The European styled fixture is finished in iron, and also employs resin in its design. Bulbs are included and it powers on and off using a knob switch. The frame and body color are brown, and it gives off a downward shade direction. The technics are plated and the light is sourced from incandescent bulbs.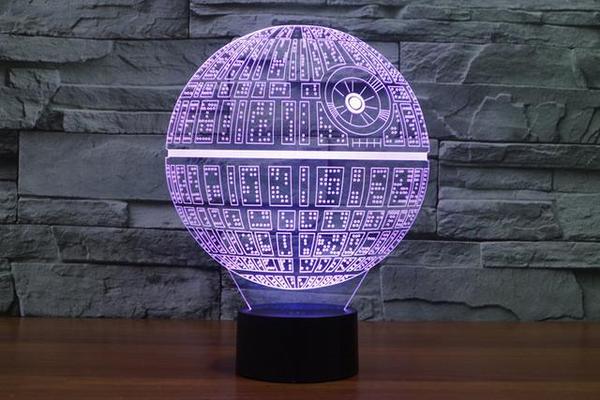 As night lights go, you can keep the light on even when it's bedtime with these installed. While there's no guarantee they'll be warding off bad spirits, you can be doubly assured you'll always have a source of light to help you or the little ones catch their winks in a pleasant slumber, if fear of the dark is an issue. The inspiration as per its name is obviously attributed to Star Wars, so will be good to keep it in the same room that you store your lightsaber. The Novelty light Star Wars LED operates on button cell batteries and employs acrylic in its composition, putting into effect a 7 color gradient when it's switched on, and it only weighs 0.4 grams, with a base size that measures at 87 x 87 x 43 mm.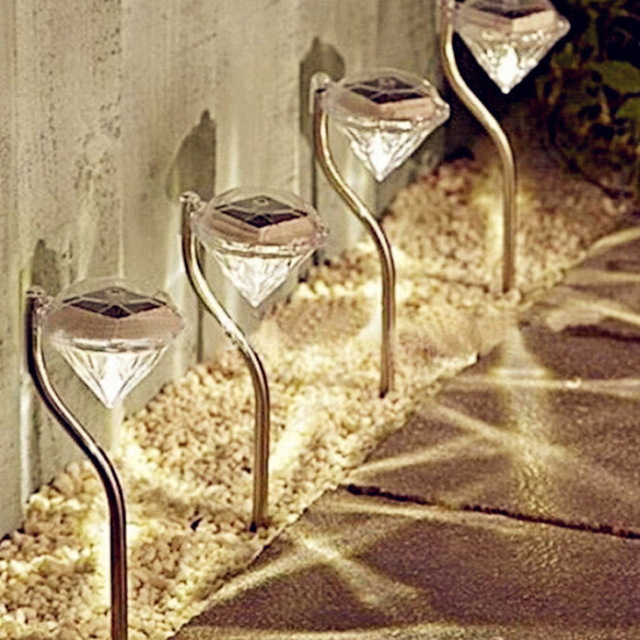 Who said lighting was only limited to indoor spaces? Gardens are flowing but can look even more natural with a flood of light to bring out mother nature's creations. Made of stainless steel and plastic, and using LED bulbs, this installation is perfect for landscape lighting, and it has a water and dust resistance protection level of IP65. The ornamental lighting additions will keep the garden area together with a streak of good vibes, and operate through a solar-type cell of Ni-MH. Recommended to be used in a variety of areas within a villa or duplex home with a garden area, they work well on a garden staircase, or to be used along the length of an outdoor pathway, or even an indoor corridor. They're composed of plastic and designed to resist terse weather, making them applicable in all seasons.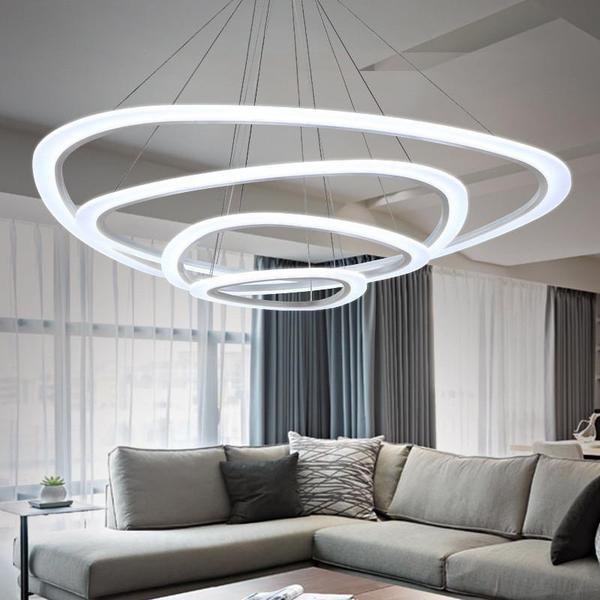 With this piece installed, you'll have a conversation starter from the minute a guest enters the room. A genius design gives it a weaving effect and it commands a very strong presence with its simple but just as striking build. It's composed of a mix between acrylic, aluminium, and iron, and would serve as an ideal addition if placed within a study, a master bedroom or even a vogue hotel lounge. The lighting area it provides measures at up to 10 – 15 square meters, putting into effect 15 to 20 light sources at a time. Power is sourced through the standard AC extension, and the installation type is a cord pendant. Light bulbs are included in the package and you get a 3 year warranty. So if you're looking for an item to whet your appetite for sophistication, look no further – especially if you're looking for something to spice up your lounge room or study.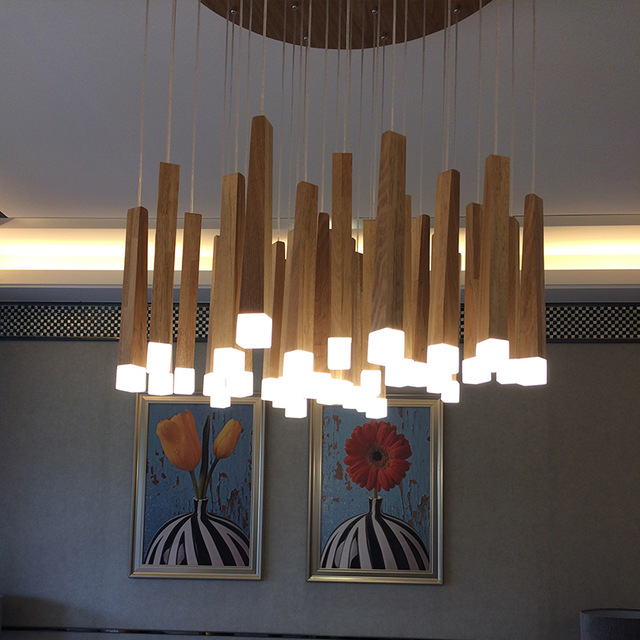 Vintage does it nicely, and while you'll have to fork out a considerable amount to make this purchase, these hanging lights are worth the extra dosh. Brought to us from Moosklin, they are designed in a way that gives off a tribal effect with a simple design and a powerful gleam. They use a cord pendant for their installation, and offer a circumference of up to 10 to 15 square meters of illumination. Made with a clever mix of bamboo and wood, they have an engraved design type and they're finished with wood paint, operating at 220 V. Improvised with the lighting connoisseur in mind, this is a very beautiful display that meets old with modern.
This retro industrial art chandelier glows with that hard-to-miss vintage charm that will transport you to the Americas. It has a very simple presentation to it, which is part of its charm. An ideal addition for cafes and bars, it will serve you just as well to hover over a dining area. Made by Joiestek, it gives off a diner-like aura and its shade type employs toughened glass, and offers a downward shade direction. Its body is composed of iron, and it's designed with an art deco style. Power is sourced through an AC extension and it extends through a flush mount installation. Bulbs are included with the package too.
We hope this blog post serves you with its illuminations on interior decor, so that you're well guided next time your shopping mission is to get a light installed.
All items mentioned are available at the click of a button from Beirut Shopping – Lebanon's most trusted online retailer for all things deco and much more.