Are you running out of ideas on the perfect gift to give for your kid that loves outdoor activities? Kids who prefer doing outdoors activities like skating, biking or rollerblading would definitely go wild if they will be receiving any of these items shared below.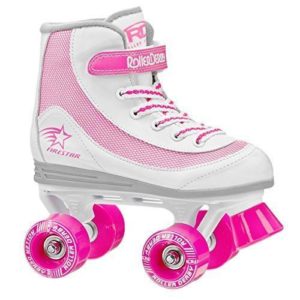 Roller Skate Girls
For younger girls trying to get the feel of roller skating the best gift idea is the Roller Derby Girl's FireStar Quad Roller Skates. Why? This roller skate brand has a sporty design, plus durable padded collar for that added protection while trying some roller skate moves. These roller skates are available in various sizes, ensuring you find a custom fit roller skate for your princess.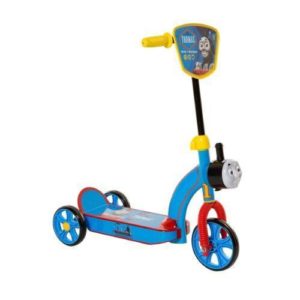 Thomas 3 Wheel Scooter
Younger boys belonging to the age bracket of 3 to 5 years old that are explorative with their surroundings would welcome with open arms a scooter. If your little boy is an avid fan of Thomas The Tank I do recommend giving him the 3 wheel scooter with featured graphics of this iconic train character. The Thomas 3 Wheel scooter has sound maker and sturdy handlebar for the little rider's stability while riding on the concrete or grassy area.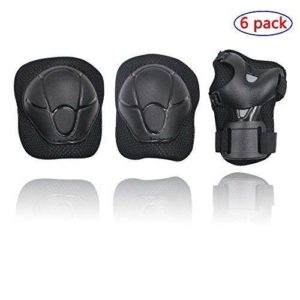 Kids Protective Pads
Riding on a bike, scooter or roller skates can expose any child to accidents like falls. If you worry about your child getting injured while on any of these rides better gear him or her with protective pads like the Six Pack Protective Pads consisting of an elbow, knee and wrist pads. These protective pads are adjustable to fit any kid's size and mostly worn for kids on roller skates, roller blades, skateboard or while doing other summer activities for kids.
Skateboard 22"
Another gift idea that is suitable for older kids and young adults that are into skateboarding is the Rimmable Complete 22" Skateboard. This skateboard has an impressive deck with approximately 22" length for comfort. Aside from that it has heavy-duty aluminum trucks and ABEC-7 hi-speed stainless steel bearing. The hardware of the skateboard 22" is secured safety with top quality black screws. Where to use the skateboard 22"? Well, it would be a perfect riding buddy while on the road, park or any ground that will allow any skater to glide with ease and precision.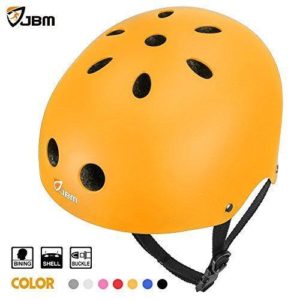 Skateboard Helmet
Doing numerous stunts with roller skates, roller blades, scooter or skateboard has some danger, especially if you bump into uneven surfaces. For your peace of mind that your child is out of danger while doing outdoor activities for kids like skateboarding or rollerblading why not give the skateboard helmet like the BM Multiple Sports Skating Helmet. This protective headgear is very versatile because it can be used for wild outdoor activity that kids would like to try. Among the distinctive features of this skateboard helmet are adjustable straps, impact resistance and multiple vents (effective ventilation).
Giving your child the perfect gift for any occasion can be quite overwhelming if you are presented with numerous gift ideas. For your guidance in finding the perfect gift that will motivate any child to use and enjoy it consider his or her personality. If the child loves the outdoor any of the above items would be the best gift idea to give.  Go and visit beirutshopping.com for more gift ideas to consider.