Taking your health and fitness seriously starts with going the digital route, in this day and age. Fitbit has introduced another addition to its expanding portfolio of smartwatches, the Fitbit Versa. While similar in nature to the Ionic, the Versa shows itself off through a far more compact as it is lighter design.
To start with it comes off as a slimmed down version of the Ionic by outdoing the bulkiness, making it all the more fashionable to brandish and behold. The Fitbit Versa also employs the most lightweight material available in the market, so that it is friendlier to the wrist while measuring at roughly 11.2 mm in thickness as delivered through a 1.34-inch LCD display.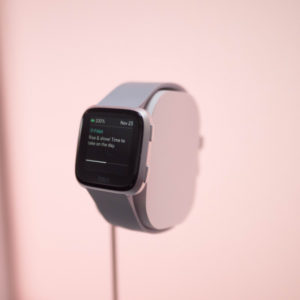 Photo credit: thenextweb.com
A slight compromise on convenience in this latest release from Fitbit is a lack of GPS as compared to the Ionic. Then again it's also a hundred dollars cheaper, setting the balance for when it comes to getting your money's worth with almost the same specs.
The Fitbit Versa is as much a fashion statement as it is a staunch admin companion that will keep you in the know of the finer details of your activity and progress as you go ahead with your day to day. The dainty smartwatch straps on to your wrist like a hand in glove dk-apotek.com. Its compact size gives it appeal to a more female audience as is suggestive by the women-specific health trackers that are available.
Stellar features that come as a factory setting in the Versa include a suave altimeter, an informative gyroscope, and connectivity capabilities including Bluetooth and wifi. What is also hugely consoling is that it offers up to 4 days of usage with one single charge, which makes the Versa a far more reliable companion than any smartphone when you're planning to be on-the-go. While that isn't necessarily a step up from the Ionic, which actually offers 5 days at a charge, it's enough to ward off the worry of charging your smartwatch on a daily basis.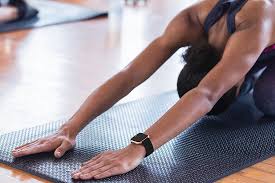 Photo credit: Gear Junkie
Top-notch performance is guaranteed and even more reliable with this choice of Fitbit as compared to other smartwatches like Apple or Huawei. The engineering is cut out for outdoor use, with a display that is adaptive to the environment you're in with an anti-reflective surface.
You'll be instantly enamored by a vivid display which offers 1000 nits brightness, delivered to you through a pleasure-to-use interface that springs to life at every glance.
Photo credit: Cnet