It's a part of everybody's life and on virtually everybody's mind. An active gym schedule will do its part in standing up to the steeping challenge of time, but as we grow older it is common sense that we are also slowly but surely aging.
With the lines on our visages getting more defined as we clock in another year forward, anybody that's outlived their prime and is past 30 with a scrunched up forehead in mind is most likely experiencing the anxiety that attaches to getting older as it is a universal, inescapable truth that we all do.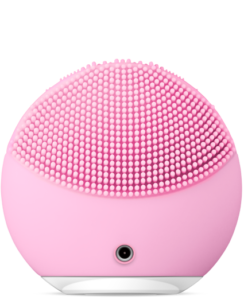 photo credit: foreo.com
But despair not as the magic of readily accessible technology is bearing fruit, bringing on new ways and means of standing up to these challenges so you can outdo the worry and replace it with a pleasant smile.
Keeping a positive mind is keeping a positive demeanor, and this apparently can be achieved with a foray of anti-aging devices from Foreo. Now available on the market, this series of beautifying products does its part in offering glowing skin remedies and with no chemicals involved. Instead, it relies on mechanical, auditory engineering to work its magic through the manipulation of sonic vibrations.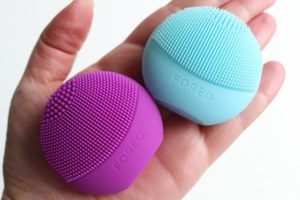 photo credit: sundaygirl
The Foreo family comprises a series of silicone face brushes that are engineered in a way to contribute tenfold to your skin's health by increasing the efficacy of any cleanser of choice through the use of sonic reverberations or what Foreo calls "T-sonic pulsations". This technology is touted to effectively unclog pores, reduce dead skin build-up, and ultimately contribute to your youthfulness. So much so that your skin will thank you handsomely for a makeover that it never expected.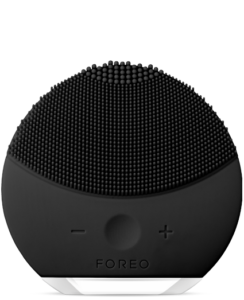 There is a range of Foreos, ranging from the Play which is a cheaper and more affordable option and further up the spectrum towards the Luna 2 which will cost you a little bit more – but still falls within the highly affordable bracket. If you're opting for the Luna Mini you'll be getting your hands on a 2-speed, travel-sized gadget that fits right in the palm of your hand and offers T-sonic cleansing. With every charge netting you up to 300 applications, you need not worry about daily charging and it's applicable to virtually all skin types owing to the use of a 3-zone brush which works like a charm.
But if you're seeking more impacting results, the Luna will do its part with even more efficiency, although at a trade-off in terms of portability as it is slightly heftier, so maybe not the ideal travel partner. The anti-aging capacities are unmissable from the first application and brought on through the use of low-frequency pulsations which ferment in the skin in a way that is said to reverse any visible signs of aging.
The heftier Luna offers the same magic as the Play but with a more accommodating and bigger size. While it might not be the perfect choice to travel with, it offers 450 uses per charge, and 3 different models offering something unique depending on your skin type.
Both devices are coated with a non-porous silicone, which saves you the hassle of having to replace the brush heads every so often, giving it an edge over most products of its caliber.
photo credit: virgin megastore
The brush's bristles are ergonomically designed in a way to ensure that they glide right down your cheekbones with fluidity, while these same bristles offer anti-aging capacities via a beautiful massage that you will never get enough of.
Although the Mini doesn't offer an anti-aging mechanism as is seen present on the back of the Luna, its brush's bristles are actually thicker for more rigorous cleansing, so it all balances out. Both devices offer varying speeds as well, with the Mini working on a 2-speed variant depending on how long you press the middle button, and the full-sized Luna offering a higher range of speeds which are toggled through a +/- mechanism. What is especially intuitive is the Luna's ability to remember your most recent choice and automatically select that speed once it's turned back on.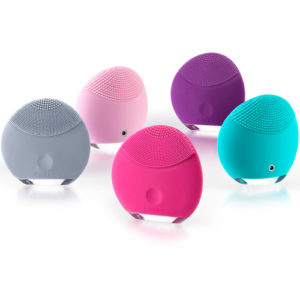 Easily a more cost-effective and natural remedy that will only boost the performance of your cleanser of choice, the Foreo Luna is a charmer in its own appearance. Simple does it nicely with a design which defies simplicity but still brings on so much benefit from the first application.
And so it is that while no technology in the world will ever stop us from aging, there are products at hand that will definitely groom your skin into the shape it deserves to be in, restored from the stress of a long day of work. Definitely a good bargain if you're on the prowl for a pocketable beauty product, the Foreo Luna will flatter the self-image and visage in equal helpings.
If this piece of tech whizz has tickled your fancy, click on this link to be put through to a wide selection of products of all shapes and sizes, as sourced by Beirut Shopping.