Christmas is just around the corner and before you know it this much-awaited occasion will be the center of every household. Before you get too excited and start doing your Christmas shopping list for gifts, perhaps highlighting the spirit of this festivity is the best way to inspire everyone to be happy.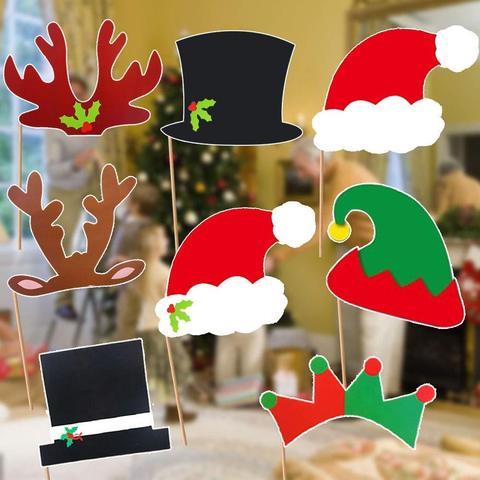 Christmas won't be complete without ornaments and other decorations that will tell everyone this special occasion is meant for the grandest celebration and being with your loved ones. Aside from the traditional Christmas tree adorned with Christmas lights, another item that will surely motivate the household including guests during the actual day of Christmas is props and decorations. So, if you are looking for a unique Christmas party decors the best recommendation is the Christmas Party Photo Booth Pack. What's inclusive in this product? Well, you have a total of 52 item including 50 Christmas Party photo booth props and 2 decoration flags. All these items are easy to install, use and suitable for all ages, both adult and children.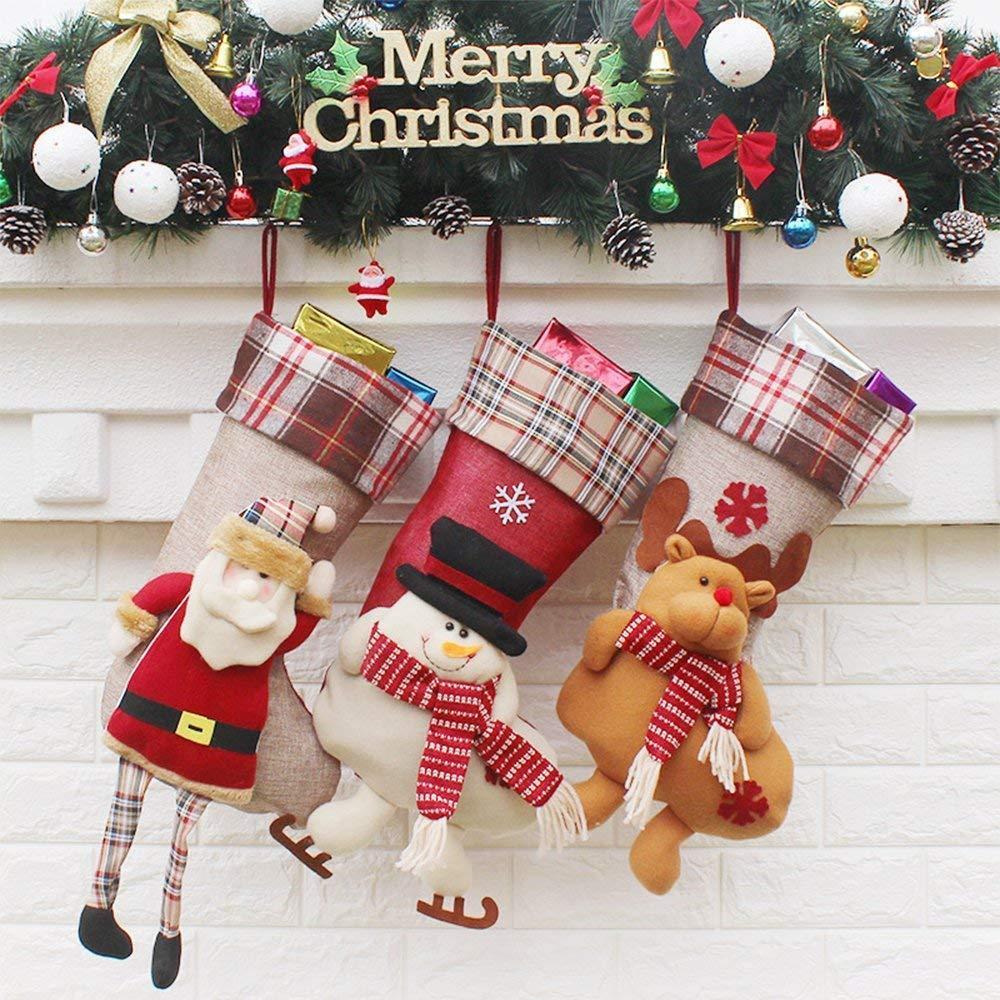 Among the Christmas décor items that should be always present in every household are the Christmas stockings. These stockings aren't only used as decorations, but, the purpose of hanging these stockings is filling them with small tokens that your loved ones would be happy to receive. The Christmas Stockings Decoration Pack come in three designs; the cute Santa Claus, Deer and Snowman. These socks have hanging loops and detailed embroidery.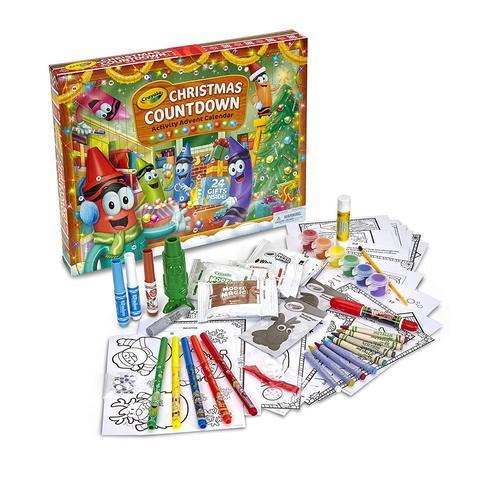 I'm sure every member of the household, especially younger kids are very excited as Christmas is fast approaching. If you all love to count the remaining days before the big day, why not buy the Crayola Advent Calendar and let your kids start counting. The Crayola Advent Calendar is a great bonding activity for children ages four and older. What to do with this advent calendar? This awesome calendar has numbered doors whereas you open each door it unravels a Crayola item with the corresponding activity.
DIY Felt Christmas Tree for kids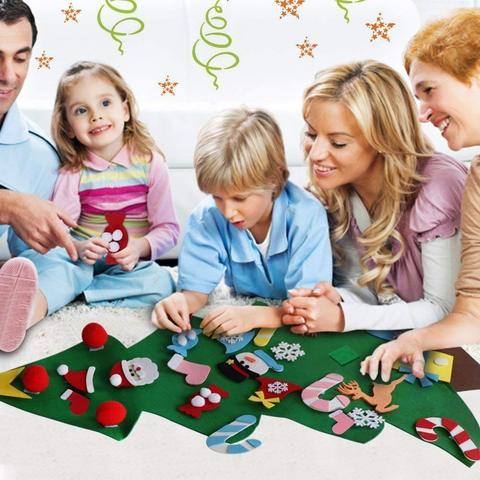 Decorating your house for this upcoming festivity could be a family activity. If you want to encourage and educate your children on the true importance of Christmas allow them to take part in the decoration. How? The DIY Felt Christmas Tree for kids is considered a perfect activity to inspire and bring the spirit of Christmas to the young minds. This DIY felt Christmas tree can be hanged on your wall or main door and reusable for years to come.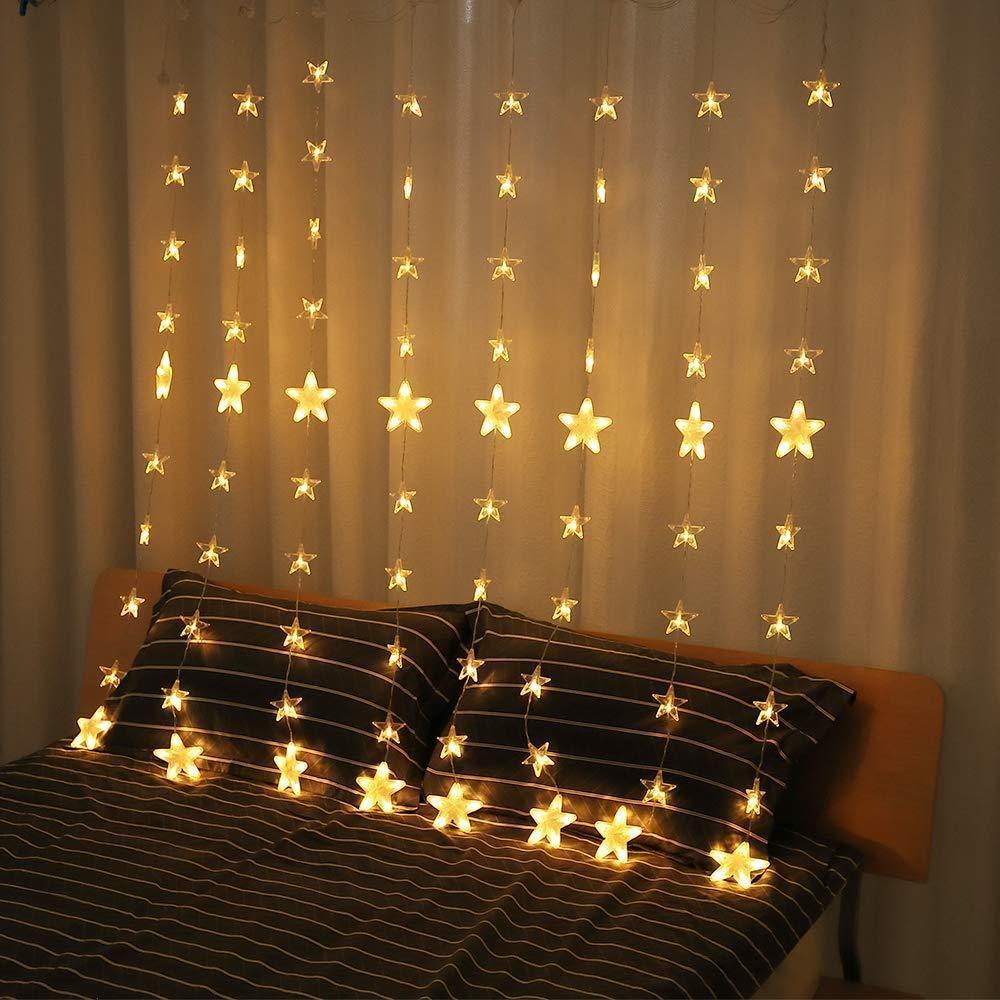 Christmas tree lights are among the essential decorative pieces that will highlight the spirit of this festivity. If you want to invest on versatile lights that can go with your Christmas tree and with other special occasions (birthdays, weddings, Graduation and Valentine) go for the XDlight Window Curtain Lights. These curtain lights come with 30 days free replacement, plus they offer the brightest string of lights with waterproof level lP44. The XDlight Window Curtain lights are ideal both for indoor and outdoor use.
Carter's Christmas Outfit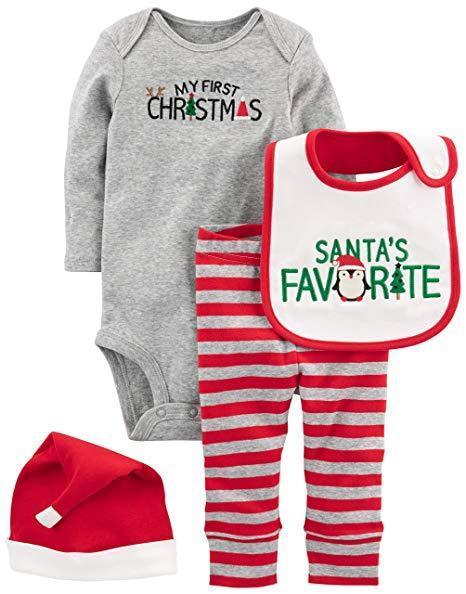 Incorporate the spirit of Christmas on your little one's outfit by dressing him or her with Simple Joy's by Carter Christmas baby 4-Piece clothing set. This baby outfit is made from top quality fabric material. The design is a long-sleeved bodysuit and comes with a matching Santa Claus inspired hat, pant and bid. The Carter Christmas outfit is machine washable.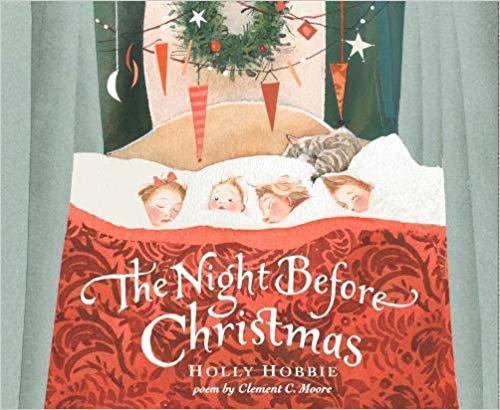 Reading your children a Christmas Book authored by Clement C. Moore is definitely an effective way to bring the excitement of Christmas season. This timeless classic book is a perfect gift for children ages 5 to 6 years old. The book comes with illustrations that will not only transport your child's imagination to a place where wishes could turn to reality.
The above are just some of the must-have items that you could include on your Christmas shopping list. If you want more ideas of Christmas decors and gifts visit the official website of beirutshopping.